The AI Journey, ready to surf the 3rd wave!
By Faisal Parvez, CIO & Director in IT Service Delivery, Asia, Middle East and Africa, BT and Rishabh Makrand, Principal, BT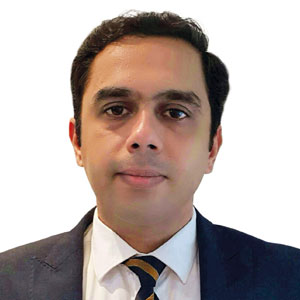 Faisal Parvez, CIO & Director in IT Service Delivery, Asia, Middle East and Africa, BT
AI isn't a new concept, it has been around for more than 60 years, initial pioneers in AI such as Alan Turning (1912-1954), really were interested in building a thinking and learning machine. A machine, that can think, learn, act and heal the way humans do, including emotions. In his paper of 1950 here, he anticipated the difficulties of developing AI by manual programming with a digital computer. He suggested "Machines must learn in the same way as a human child".
Turning the concept into reality back then, proved to be a bigger challenge than what was anticipated. So, over the decades, people have changed their ambition to solve small to mid-sized problems, like building intelligent chess games using AI, an obvious and popular one. The matches between Gary Kasparov and Deep Blue (IBM's smart machine) in Philadelphia and New York, is a good demonstrable example. The actual agenda of delivering the biggest disruption that mankind would have experienced was, Lost!
DARPA (Defense Advanced Research Projects Agency, U.S.A), last year mentioned about the 3 waves of AI, 1st wave of AI was the traditional flowchart type programming. That's really all the programming in AI that has happened over the decades with various logical approaches, statistical approaches, and so on, but, essentially, programming. Biggest disadvantage of this wave was, programmers figure out how to solve a particular problem, then turning 'their' insights into code. I guess this was the reason why Kasparov won in 1996, when 'Logic' improved, Deep Blue won in 1997.
2nd wave, started less than a decade ago. In this era, cheaper compute power and large volume of available data gave a boost to industry and the programmers got better avenues to the build models which can collect, massage and correlate data to derive actionable insights.
With digital transformation taking center stage, presence of demanding customers have pushed large organizations and their thought leaders to create and deliver the value-add opportunities by tapping deeper into the potential of AI.
Creating proactive and pre-emptive customer service with a quick turnaround is one example of riding the wider digital transformation wave. Through the benefits of AI, BT has been able to deliver step change in Service Experience that is specifically aimed around how we Sell, Deliver and Assure our customer solutions intelligently. Transforming the Service Experience of a business successfully using AI will not only increase customer satisfaction, but only significantly reduce a company's cost base.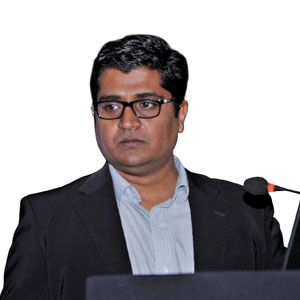 Rishabh Makrand, Principal, BT
The challenge coming up with the statistical models as an outcome of 2nd wave of AI are, statistically they are impressive but individually still unreliable, even less than 1percent of targeted distortion, if added up with the actual and accurate dataset, can lead to inherent flaws of the statistical approach and the prediction accuracy percent drops drastically. Skewed training data can create maladaptation. For example, if you have trained a bot to respond for your twitter feed, with some distorted training data sets, it can start responding offensively towards internet trolls as individually it's still unreliable.

None the less, 2nd wave has actually created a bigger entrepreneurial market world-wide as far as technology is concerned.

We are currently enjoying the cusp of 2nd and 3rd wave, where technology has started to support the inception of AI with the inception of new programming languages, scripting tools, new applications that have taken over market in last couple of years. The open source development forums have fundamentally contributed a lot as well.

Where we are heading to?

In 3rd wave (future), is going to be the era of Explainable AI, here we need to move beyond our statistical models and adapt contextual explanatory models. There is a need to bring in more intimacy and immediacy. We need systems that can actually learn immediately, interactively in the field that can reason, that can explain themselves. A system which understand why something worked and why something isn't positive, knows when it will succeed and when it will fail, knows when to trust and when not to.
Machines must learn in the same way as a human child
The fundamental difference between the 2nd and the 3rd phase of AI is the conversion of the digitalizing the engineer's intelligence into a programme that enables the 'human' act of figuring out and solving the problem.
Whereas, the approach with 3rd wave is going to be around enabling the machine to self-learn and execute, ability to reason and respond without being assisted, something that comes under the category popularly known as unsupervised machine learning. A system that can interpret whatever it comes across and use that information to learn interactively.
Interactive learning, context, memory, remembering things, reasoning, are a few key attributes of real intelligence. IBM's latest AI product release (Debater) is a good example to mark a flag off for the phase 3, it is all set to act as your next Lawyer.
Phase 3 will also see AI not being offered as a good to have but an inherent and core part of a product, it is the new normal. A classed example of this is Telcos who are targeting to participate in installing and managing the 5G network, are building Self- Organizing Networks (aka SON), SON aims at reducing the cost of installation and management of 4G and future 5G networks, by simplifying operational tasks through the capability to configure, optimize and heal itself on its own. SON is considered today as a driving technology that aims at improving spectral efficiency, simplifying management, and reducing the operation costs of the next generation Radio Access Networks (RANs).
The wave of AI has not only caused massive disruption within the industry but has also has created a conducive environment for innovators and a massive opportunity for entrepreneurship.