Unleashing the Potential of AI
By Dawie Oliver, CIO, Westpac New Zealand Limited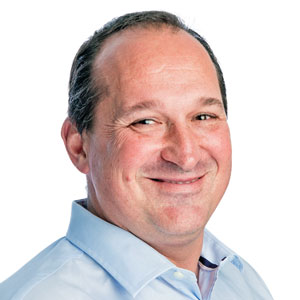 Dawie Oliver, CIO, Westpac New Zealand Limited
Until recently, people remained unaware of the capabilities of artificial intelligence (AI) and very few had the grasp of the hidden potentials of AI. Most importantly people were living in the fear of robots taking over their jobs. Only a few vendors were involved in commercial enterprises, selling AI or machine learning or robots, but they were not gaining much recognition. Fast forward to the present trends, there is a meteoric rise in the growth of technologies involving AI, as its abilities have come to the spotlight marking a revolution with its evolution. Today's scenario is not about human versus artificial intelligence; it's all about how AI is becoming a mainstay for humans.
With its strong foothold, AI is marking its impact in almost every industry. For instance, in the customer relationship management (CRM) arena, AI's evolution has enabled quicker customer service and effective interaction. Traditionally, when a customer care agent receives a query from the customer, the agent has to go through different databases, systems, text and personal data of the customer to provide a productive response. But keeping a track of all these data takes a huge amount of time. With AI entering the frontline with its systematic data analysis capabilities, data analysis gets completed within a fraction of the time. The intervention of AI overcomes the hurdle in the conversation promoting better customer experience. This evolution may further bring in more sophisticated avatars, which will be even more efficient and time-consuming.
Another important use case where AI's prowess comes to the fore is in the area of cybercrime where these tech wonders can identify, assimilate, and counteract to the patterns of the cybercrime and cyber attacks without human intervention. Since AI assists in tracking the patterns and behaviors, the only thing left for the organization is to level up the security in weak areas identified by AI.
It is also truly a boon to the forensic sector as well. With AI extending its hand to the forensic sector, forensic scientists are at ease since AI filters the most appropriate contextual data from a cluster of data. This filtered data is powerful and relatively new, enabling scientists to gain valuable insights and information related to the crime. Moreover, with AI stepping in crime detection, the process is much faster and effortless.
Today's scenario is not about human versus artificial intelligence; it's all about how AI is becoming a mainstay for humans
Behavioral Trends Affecting AI
Even though technologists turned the long-term fantasy into reality by establishing a space where humans and AI empowered technologies can really co-exist, the advances of AI can still be stopped by humans. Technologists still have the fear that their own kind can cause an uproar, even for a small issue that can push this constrained economy to vanish into thin air. At present AI is employed in a relatively small employment pool and workforce, gaining a lot of attention. AI has hyped up conversations among governments, employee unions, and citizens about the potential of technologies powered by AI. Now, we are left with the anticipation of what AI is going to unleash in our day to day life.
The Steps Ahead
One can see the excitement of technophiles in wanting to unleash the potential of AI in new solutions impacting almost every field. However, it's not magic and it cannot solve all the problems. AI still needs a lot of experimentation to figure out its full potential. There are still a lot of labels that need to be covered. What can they do? What can they not do? How can they apply different techniques to different technologies? And more questions still seek the right answers. Researchers still need more time and ability to test drive AI involved technologies and react to it, in order to solve specific needs and problems.
Imparting Knowledge of AI
There are two significant aspects that every CIO and CXO should consider with regards to AI. First and foremost the key focus should be on the problems of the customer, instead of looking for a new problem to be solved. Simply, it's like looking for a hammer and then searching for a nail. Later, explore with the team to find the right solution that enhances customer satisfaction. Secondly, steps should be taken to let AI's prowess known to everyone. Technical knowledge is considered as one of the mandatory aspects for a future powered by AI. To provide employees with a clear insight, relevant reading material should be made available; in addition to that, campaigns featuring AI and its advantages should be conducted to create awareness. Moreover, lots of amateur technologists are blooming every minute, within our tech-centric environment. Professional technologists should guide these amateur technologists providing a clear picture of what these technologies are, and the value it can bring in the future. The AI technology bandwagon is all set to inspire more people to join the revolution.