Demystifying Machine Learning
By Sanjay Bakshi, Head Digital Strategy & Ventures, Shell India Lubricants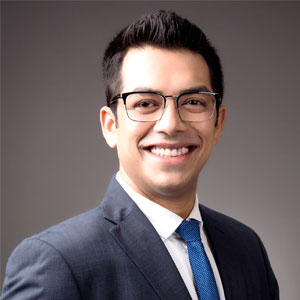 Sanjay Bakshi, Head Digital Strategy & Ventures, Shell India Lubricants
Machine learning is sub-field of artificial intelligence and refers to the use of algorithms to achieve human-like behaviors. A traditional developer provides explicit instructions and guidelines for a computer to carry out on a predefined data set. In machine learning programs, the developer uses historical data to create a solution architecture. The framework customizes the historical data to predict future consequences, measures the accurateness of its estimates, and fine-tunes its calculations consequently without human intervention. Also, machine learning can use data in amorphous formats such as pictures or informal or conversational sentences. It does not require data to be neatly structured into tables.
Key outcome of Machine Learning:
Using machine learning, decision-making rules can be codified, executed, evaluated and improved in a repeatable manner. It combines the complex decision-making that humans bring to unique scenarios with the tireless rigor of computer-driven analysis.
The vital conclusion of efficiently applying machine learning to oil and gas business model is a complete upgradation in cost-effectiveness and profitability. Machine learning will be a vital factor in synchronizing the data collected via IIoT (Industrial Internet of Things) into automation, so that individual decision points can be addressed automatically with the help of algorithms, as a substitute to human managers. Machine learning eliminates the human element from decision-making just like the way automation eliminates or decreases the human element from action. This will help move from things to outcomes in a more seamless, accurate and cost-effective manner.
Impact of Machine Learning in Oil & Gas Industry:
A relatively flat forward curve as seen in mid-2017, the standard oil prices has been under pressure and each organization in the industry is forced to discover new ways to reduce their cost structures without affecting sustainability. Every other day, the oil and gas industry makes multifaceted operational and implementation decisions on the basis of where to explore and produce hydrocarbons, how to efficiently function the assets, and how to take the end refined products to the subsequent markets in a way which takes care of the profitability. A assembly of factors must be measured at each stage of the hydrocarbon value chain, and it is historically found that humans could only manage this complexity by consuming information and arriving at decisions based on a blending of data and instinct.
To ensure that the data is being taken and stored in an efficient and accessible means with a note that the pre-requisite for a machine learning model is a significant size of clean and standardized data
Present day advent of machine learning, now it is possible to automate that decision-making process to surge the accurateness and reduce the linked costs. Some of the examples would be: (1) To determining the place of drilling along with the used method to improve time, cost and production. (2) To monitor and forecast likely safety risks. (3) To optimize refinery operations for maximizing output and minimizing downturn. (4) To do a demand modelling for retail centers to optimize distribution and revenue.
To take advantage of machine learning, organizations must have a strong foundation of standardized tools, processes and data, supported by the right competencies, platform and database structures. They also need a clear and effective governance model for each. The strong foundation can be based on (1) Master data management (2) Enterprise digital core (3) Real time transaction platform (4) Real time analytical platform (5) Workforce management platform (6) Standard process and tools (7) Enterprise cloud strategy (8) Enterprise integration strategy
Some leading Oil and gas companies have started taking immediate steps to begin taking advantage of machine learning as pointed out below.
1. Strategy Alignment:
To render corporate primacies and initiatives into technology priorities
2. Opportunities Assessment:
To explore opportunities based on different strategic initiatives and ranking up basis created value
3. Solution Roadmap:
To document end-state result along with qualitative and quantitative benefits, followed by strategic roadmap
4. Value Realization:
To measure value delivered through transformation
5. Governance:
To capitalize and accelerate value from investments with governance based on executive engagement, value delivery and continuous innovation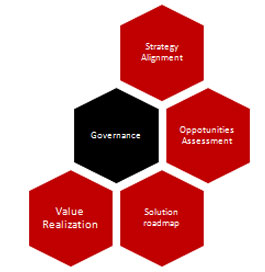 Getting Started with Machine Learning:
The one thing to remember while using Machine Learning is not to get swayed by the dynamics of it, but to use it judiciously wherever the requirement lies. Some of the starting points are outlines below:
1. To challenge assumptions about what can be done by a computer instead of a knowledge worker. The first step is shifting perspective on what is possible.
2. To hire the required skill set. For example, the demand for data scientists is advancing across all the industries, so talent acquisition and retention should be a top priority.
3. To set up a vigorous, prevailing cloud platform, which will allow quicker prototyping and testing.
4. To ensure that the data is being taken and stored in an efficient and accessible means with a note that the pre-requisite for a machine learning model is a significant size of clean and standardized data.
5. To Identify the right problems to solve. The case in point is- to warrant investment, a machine learning problem must be big and complex, having different patterns that are commonly tacit but cannot be printed as rules. The correct problem will aid as a proof of concept and a steer towards enterprise-level machine learning.