Say YES to Customer Analytics
By Anup Purohit, CIO, YES Bank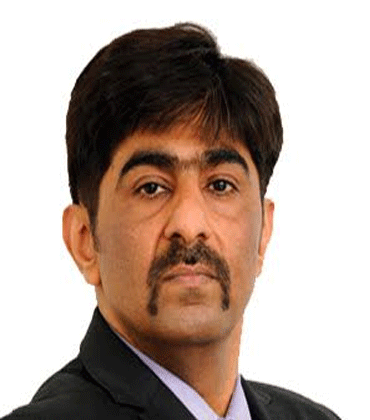 Anup Purohit, CIO, YES Bank
'Understanding your customer' is the Rank 1 objective for any organization. Every organization wants to tailor its products and processes to better service the needs of the customers. However, organizations across industries are still trying to unravel the mystery of what the customer looks like, what are its preferences, personalized choices, lifestyle and behavior. The ability of the organization to build a knowledge graph which has numerous customer insights such as its profile, preferences, spend patterns, usage behaviors, life stage, hobbies, interests, and linkages with other customers is pivotal for both reviewing its product and service processes as well as equip the point of sales channels – both manual and digital to be personalized enough for the customer. Organizations need to resort to data analysis to build this knowledge graph. So, what are the challenges in data analysis towards this goal?
We are living in what I like to term as the age of 'Data Revolution' where data has become its single most The more we know our customer, the more we know we don't know about our customer By Anup Purohit, CIO, YES Bank valuable asset. Analyzing this data asset is absolutely critical. I always like to view the data analysis problems facing any industry across three lenses – Variety, Volume and Context.
An organization today has to be able to deal with varied types of data. These data sets can be present within the organization in forms of traditional structured data in core systems, semi -structured data like click streams, log file etc. and even unstructured data like images, emails, video files etc. There is a need to further supplement this data by data present 'outside the organization' such as vendor system logs, third party data providers and social and public data of the customer.
Organizations need a strategy to tackle this myriad of data types and sources very effectively. This is the problem of 'Variety'.
Secondly, let's look at 'Volume'. Data is exploding at an unimaginable rate. This is seriously challenging the capability of organizations and their processing systems to analyze it. It leads to either of the two scenarios – Data not being analyzed at all or only recent data being analyzed. Both these result in partial or incomplete information and are unacceptable. An analysis of last six months' data might hint that a customer is not using the organizations' services. Reaching out to the customer as a fresh user might be a cardinal mistake especially if further historical analysis was to reveal that he had once been an active user.
"The more we know our customer, the more we know we don't know about our customer"
Last but certainly not the least; the third critical lens is 'Context'. Today the customer is faced with myriad of choices. There are offers galore to the extent that an average consumer does not even remember them all. These range from offers on movies, restaurants, fashion, electronics and other consumables. How do we then make the consumer choose our offering? Remember our offering at the time of choosing over our competitors - by reaching out to the customer with the offer in the right context. I define context as a function of time and location. Let me illustrate. A customer going abroad has a higher chance of accepting a travel insurance, travel card or forex, if it is pitched to him. A person in a mall on Saturday evening has a higher degree of accepting a dine-in offer at a close-by restaurant. In all these scenarios – the offer is given in the right context. Real time analysis of customer covering his location details, spend patterns, analysis of access of bank touch-points is the need of the hour.
Now that we have stated the objective as also the challenge to achieving this, let's look at the tools to address this. Traditional data processing technologies are severely limited by their ability to handle the volumes and variety of data in a timely and cost-effective manner. Hence, there is a need for technologies which are robust, extremely scalable, flexible, yet don't burn deep holes in an organization's pockets. As I write this, I am reminded of Arthur C. Clarke who quoted "Any sufficiently advanced technology is indistinguishable from magic".
On scouting the landscape for a scalable and flexible data analysis technology, Hadoop seems to be emerging as a clear winner in this race to address the problem of 'Big Data'. It is extremely low cost, flexible and is based on 'Scale Out' rather than 'Scale Up'. Using this framework, an organization can potentially deploy hundreds of low cost commodity servers providing immense parallel processing capabilities, further augmented with inmemory computing technologies to address challenges of scale.
Today, developments in Hadoop ecosystem are moving at a fast pace with novel innovations happening across the paraphernalia. Big data analytics is making tremendous sprints across industries. The ability to bind the intensifying amount of big data that is generated - has transformed almost every sector, such as predicting weather conditions, decoding complex data across human health, streaming traffic data etc.
Deployment and use of big data analytics tools can help companies in multiple benefits like redeveloping products based customer interaction, offering enterprise-wide insights, finding new business opportunities by unearthing information from the data and gain competitive advantages over business rivals. These provide you the capability of prescriptive, predictive and real time analytics with added advantage of data mining techniques to discover patterns, analyze information and propose analytical models. Organizations and businesses need to closely watch developments in this space and have to gear up to adopt Hadoop so as to avoid being left out.
However, a word of caution is this does not mean that organizations should shelve their data warehouses and traditional relational databases. They have their own strengths. A wise strategy would be to choose the use case wisely over both these technologies currently. Over a period of time, as Hadoop matures further, this might change but this is the current strategy to follow.
YES Bank too, as an organization has aligned its Business and Technology strategy to take advantage of analytics powered by Hadoop in our never ending quest to become more customer focused.
With this, the rules of the game have changed. Now we search for more data sources to analyze and enrich our knowledge graph of the customer. The earlier large data set threats have become an opportunity. Now we are in a race to discover hitherto unknown facts about our customer, uncover new possibilities and behaviors which further leads us to scout for more data sets. This surprising contradiction makes me want to sign off by wondering.