Autonomous Control Systems Laboratory: Industrial Revolution of the Sky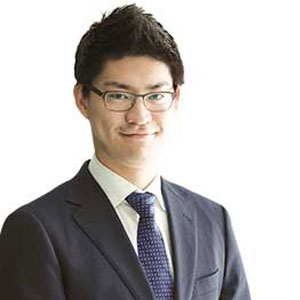 Satoshi Washiya, COO
Although traditional drones have numerous advantages, their capabilities are limited to specific environmental conditions. To elaborate, they lack the ability to fly autonomously in an environment deprived of GPS signals or radio communication. Besides, the conventional cameras used in the currently available drones have shorter battery life. These limitations make them inapt for use in critical areas such as industrial asset inspection, inventory management, accident inspection, as well as product delivery and distribution. As a result, organizations are forced to rely on manual labor to monitor and inspect critical and dangerous environments. At a time when technological innovations are fueling the fourth industrial revolution at the ground level, Tokyo-based firm, Autonomous Control Systems Laboratory (ACSL), is busy delivering next-generation technology for the industrial revolution of the sky.
ACSL is on a mission to 'automate and unman human tasks' by providing cutting-edge drones to meet the needs of various industrial applications— from aerial photography to inspections and surveys. ACSL's drones have been designed to fly autonomously in GPS-denied environments, enabling smarter inspections and investigations in challenging environments such as tunnels, warehouses, indoor facilities, coverts, and more. At the core of the drone lies edge computing that is driven by artificial intelligence (AI) and real-time image processing.
These capabilities help the drone to manage high turbulence and extreme maneuvers efficiently. "Our AI-driven drone system opens the door to new possibilities in the machine vision space," says Satoshi Washiya, COO at ACSL. Built with animal-like characteristics, ACSL's drones have eyes and ears in the form of stereo cameras and GPUs. The drone is powered by Visual SLAM technology, a machine vision mechanism that helps it to localize itself during flight. The stereo camera and the Nvidia TX2 GPU allow the drone to capture an image and process it simultaneously, building a 3D model of the area and estimating its relative location in real-time.
Our AI-driven drone system opens the door to new possibilities in the machine vision space
Numerous top-tier clients like chemical factories, general contractors, and inspection companies, among others, have used the ACSL drone to monitor their assets, particularly for corrosion inspections. JSR, one of the biggest chemical companies in Japan, was facing a significant challenge in carrying out pipeline inspection and sought ACSL's assistance. ACSL used its fully automated drone system to capture images of the corrosion as it flew along the pipeline. The images were automatically uploaded on the cloud. "We brought to bear our cloud-driven AI models that focus on corrosion analytics," says Washiya. All the information received during the inspection enabled the client to identify the severity of the corrosion and carry out the repair work accordingly. Another client of ACSL is the Japanese electronic commerce and online retailing company Rakuten. ACSL provided the company with a custom-developed drone (called Tenku) for their delivery service. The ACSL-powered Tenku is the world's first drone to have achieved a one-month long drone delivery operation with no accidents.
ACSL believes in continuous innovation. To that end, the company has recently invested in New York-based AutoModality, a leading developer of perceptive navigation technology. The collaboration is aimed at enabling autonomous flight in more complex and technically difficult GPS-denied environments. Moving forward, the company continues to bring more intelligence into machine vision by embedding AI and more cutting-edge sensors for greater results.