Artificial Intelligence? The state of AI today
By Rhys Hill, Research Director, LBT Innovations Ltd (ASX: LBT)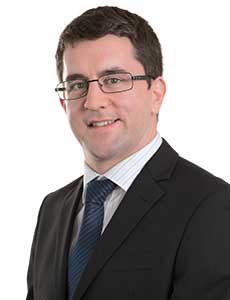 Rhys Hill, Research Director, LBT Innovations Ltd (ASX: LBT)
Artificial intelligence (AI) lies at the heart of LBT Innovations. Since 2010, we have been developing a proprietary machine learning and intelligent imaging platform technology that delivers automation in healthcare. Launched in 2018, APAS Independence is the only US FDA cleared instrument using AI to automate culture plate reading: a critical process in the identification and treatment of infectious diseases.
People have been interested in the idea of AI for almost one hundred years. In the late 1930s, Isaac Asimov famously proposed the positronic brain: a completely artificial brain able to converse freely, control a robotic body within the world, and reason at a high level. He imagined that the positronic brain could have the same abilities as a human brain, blended with the raw power of a computer.
The reality of modern AI is much more complex. Although computers are capable of astounding rates of computation, they remain driven by logic. For some time, computers been vastly more capable than humans for any kind of calculations, but struggle with the exact concepts that the positronic brain was imagined to handle so easily.
Much of the reason for this disconnect between what we imagine an AI would be able to do and what one can actually do, is the product of our own evolution. Humans can easily recognize objects in the world. We can easily move around in the world, without colliding with objects. We can walk up to doors and turn the handle without even realizing we have done so. For us, these tasks are trivial, but for AI they remain out of reach. However, when faced with complex mathematical problems, or adding hundreds of numbers together, suddenly we struggle. Thus, our imagined AI reflects our own strengths and weaknesses, whereas the reality is the exact reverse.
AI technology has become popular again due to the advent of deep learning. This is a clever variation of neural networks, which were very prevalent in the 90's, with some twists that reduce the difficulty of creating the network. The other factor which has increased the popularity of deep learning is the near-continuous reduction in cost of access to computation. The key technology driving this reduction was consumer graphics cards whose highly parallel architecture provides exceptional computational abilities. Graphics cards have since evolved to have specific functions which aid deep learning, further improving their capabilities in this field.
Deep learning has enabled AI to solve a number of problems which were previously very difficult, primarily visual problems.
These systems are in common use, mostly for consumer purposes. Identifying particular people in photos, group photos by topic, text detection and, perhaps, mostly importantly from an industry perspective, targeting ads. However, even with the advances that deep learning has brought, AI remains at an infant level. It is still unable to reason in an abstract manner, which then prevents AI from displaying any real intelligence.

Another important limitation of current AI is that true learning is very limited. Deep learning provides the ability to update itself, but not normally in real-time. If you have a worker on staff who makes a mistake, you can tell them not to do it again and have confidence this will be the case. Current AI has no such luxury.

The lack of actual intelligence in AI does not prevent its deployment in many areas, but the assumption of actual intelligence frequently causes end-users to expect more from AI than is currently possible. There is an expectation that AI will take over many industries in the near term as a result, but until AI can display judgement and reasoning this is unlikely. Many job losses to software at the moment do not necessarily revolve around AI, but rather leverage from other technological changes, like the move away from voice telecommunications and the prevalence of the internet and smart phones and smart phone applications. These new technologies provide strong platforms for automation, remove much of the need for many roles in sales, billing, and marketing, all traditionally strong areas of employment. The next wave of change in the job market may well stem from AI, with driverless cars likely to drive significant change, but this technology is still immature.

The visual abilities of AI are powerful, however, and stand to make meaningful improvements to day-to-day life. Image analysis has been used for some time in industrial applications, such as screening food for defects or quality assurance in manufacturing, but now many more applications are being pursued, due to the relative ease of developing systems based on deep learning compared to traditional image processing methods.

A key area of impact is health care, where LBT Innovations strives to deliver improvements. Many decisions in healthcare are visual. Common examples, which are well known in the general public, include critical applications such as X-ray and MRI screening and skin cancer screening, through to examining the ear drums of toddlers for infections. These decision points are typically performed by expensive, highly trained personnel. In many cases, these personnel have to spend time making these routine decisions which they could be spending on more fruitful tasks. In these situations, AI offers a path to reducing costs and increasing effectiveness of current systems without significant restructure.

Similarly, some areas of medicine are either extremely specialized, leading to very long and challenging degrees, or simply not attracting students at universities. In both cases, low staff availability follows, which can then negatively impact patient outcomes. LBT Innovations' APAS Independence improves the clinical efficiency of microbiology and enables faster diagnosis and reporting of infectious diseases. The AI technology has been extensively validated through a 10,000 patient global clinical trial which proved APAS was more reliable, consistent, and faster than its human microbiologist counterparts. The study and identification of infectious diseases is very hands-on and drives treatment for many patients, in hospitals, other health facilities, and at home. Microbiology suffers from a poor image amongst students at university, which is causing the average age of staff in laboratories to rapidly increase, which in turn leads to a looming staff shortage in the near term. At the moment, around 9% of positions in US microbiology are unfilled. This environment creates a critical need for automation.

While current AI technology has significant limitations, researchers and businesses alike are striving to improve this situation every day. In many ways, the massive success of deep learning is also the biggest impediment to progress in bleeding-edge AI. Most researchers are now focused on a single technology rather than pursuing new avenues, which was not true in the past. While AI has not yet reached the lofty heights of the positronic brain, the current achievements of AI systems, like APAS, are impressive and show a bright future ahead.