How Safety-Inspired Technology is Changing the Trucking Industry
By Keith Brandis, Vice President, Partnerships and Strategic Solutions, Volvo Group Trucks Technology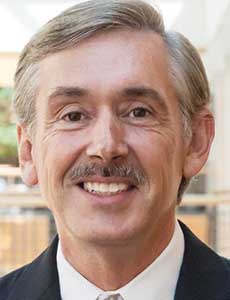 Keith Brandis, Vice President, Partnerships and Strategic Solutions, Volvo Group Trucks Technology
Technology & Safety Today
Running a transportation business comes with many challenges, especially when it comes to the safety of drivers, other motorists and road users. Safety-related improvements are a top priority for business owners, the federal government and manufacturers, all of whom are making tremendous investments to eliminate them..In 2019 alone, the United States government is projected to spend an estimated $2.36 billion to reduce traffic-related injuries and fatalities. Volvo Trucks North America, along with other truck manufacturers,is investing heavily in autonomous technologies designed to mitigate and eliminate potential accidents.
At Volvo Trucks, we believe automation, combined with efforts from our government, public authorities and other manufacturers will enable our zero accident vision to become a reality.
While some will immediately connect self-driving vehicles with the term 'automation,' the industry is only in the beginning stages of developing fully autonomous trucks. However, automation has been an integral part of automobile and truck technology for decades. The first level of automation (Cruise Control) was first developed in 1950, and today is so commonplace that hardly anyone thinks of it as an autonomous feature. Advanced Driver Assist systems, first developed by the automotive industry in the early 2000s, include technologies such as Lane Departure Warning, Adaptive Cruise Control and Automatic Emergency Braking, each designed as a safety measure to help drivers more easily manage their travel. All of these features have, of course, been adopted in heavy-duty trucks to further improve safety in its own applications.
Active Safety Systems are especially important for Class 8 trucks today because of their sheer size; every split second needed to make on-road adjustments is critical. On average it takes a truck driver 0.5 seconds to react to a threat on the road, and nearly another 8 seconds for the driver to bring an 80,000 pound truck traveling 65 mph to a complete stop.
That is exactly why Active Safety Systems like blind spot alerts and Lane Departure Warnings, which use sensors to alert the driver of vehicles in close proximity and unexpected lane changes (when the turning signal isn't engaged), are such valuable safety features.

Adaptive Cruise Control is another safety system that can increase the reaction time for the driver by automatically kicking in the brakes to slow or stop a truck, maintaining a safe distance gap from surrounding traffic. Essentially, this form of automation serves as another set of eyes and hands for the driver, improving his or her ability to react and take control of their truck. In July 2018, Volvo Trucks demonstrated how cooperative Adaptive Cruise Control would perform in a truck platooning demonstration on North Carolina Highway 540, a perfect example of how automation can be implemented to limit potential collisions, improve safety and eliminate downtime associated with accidents, as well as enhancing driver comfort and fuel efficiency.

Further research into these technologies resulted in the development of collision mitigation systems like Volvo Active Driver Assist (VADA), first implemented by Volvo Trucks in 2017. The comprehensive collision mitigation system uses radar and camera data to detect traffic surrounding the truck, alert the driver and automatically engage the brakes if the driver doesn't respond to mitigate potential collisions. Volvo Trucks is now set to release VADA 2.0 in late 2019, offering enhancements to Automatic Emergency Braking, Lane Departure Warning, Highway Departure Warning and Braking, Adaptive Cruise Control with Cruise Auto Resume, and Driver Awareness Support, further improving the safety and efficiency of our trucks.

Each of these technologies serves its own specific purpose in making it easier and safer for professional drivers to carry out their jobs on the road. Drivers are still an extremely important component in the transportation ecosystem and will remain even amid the development of future levels of automation. Similar to auto-pilot technology in today's airplanes and boats, over-the-road transportation will require a driver as the captain-in-command in our trucks for many years to come.

Technology & Safety Ahead

While automation has come a long way over the past decade, we are still in the early stages and years away from implementing fully autonomous trucks on our roads. At some point in the future, it's likely that Adaptive Cruise Control, conditional automation and collision mitigation systems will be as common as Cruise Control is today. Recently, Volvo Group and NVIDIA announced a partnership aimed at jointly developing fully autonomous commercial vehicles and machines using NVIDIA's end-to-end artificial intelligence platform for training, simulation and in-vehicle computing, designed to safely handle fully autonomous driving on public roads and highways.

Manufacturers are already moving towards highly-automated systems and will soon begin developing fully autonomous systems, changing the landscape yet again, like Volvo Trucks' new Vera vehicle, which is currently being utilized in a real-world application at a port facility in Gothenburg, Sweden, enabling a connected system for a continuous flow of goods from a DFDS' logistics center to an APM Terminals port facility for distribution across the world.

These systems are taking off, not only in acceptance by industry manufacturers and authorities, but also in proven safety benefits. As manufacturers continue to introduce more of these features and capabilities into our trucks, it will enhance professional drivers' ability to do their job while also making the roads safer.