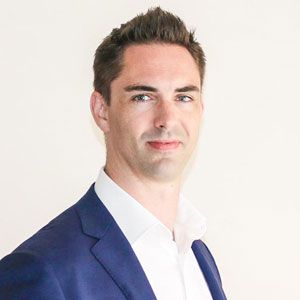 Alistair Muir, CEO, Vanteum
Machine vision is a combination of hardware such as cameras, image sensors, and image processing software that can help automate applications like inspection and analysis by allowing machines to 'see' their surroundings.
While Machine vision involves the combination of both hardware and software, Computer Vision is the software component (and specifically a branch of Artificial intelligence) that enables the automatic extraction, analysis and understanding of useful information from images (a single image or a series).
In addition to heavy industries and automotive (such as in self-driving cars), applications of Machine Vision are also emerging in Financial Services in everything from the use of satellite images to assist Insurers get a better understanding of the potential risks to Insured properties such as bushfire risk, proximity of trees to house, etc. through to Banks using selfies and video calls for identify verification purposes as part of account sign-up.
Additionally, within Financial Services, there is a growing trend and, indeed, requirement to
automate more and more business processes to improve efficiency. One of the limitations to business process automation, however, is in the continued use of and reliance on paper-based forms and documents. These cause headaches for financial services businesses and their customers alike. Through the application of machine vision and computer vision and indeed other forms of digitisation, significant improvements in back office efficiency and customer experience for Financial Services organisations can be realised.
In Banking, account opening forms and loan applications can be digitised and the content information extracted and analysed. In Insurance, the claims processes are becoming subject to business process automation through combinations of Computer Vision with other branches of Artificial Intelligence such as Machine Learning (ML) and Robotic Process Automation (RPA)
It is through these combinations of cutting edge technologies that the true disruptive power of Computer Vision is unleashed.
Insurance:
For example, there are a number of disruptive Insurance offerings emerging such as Lemonade in the US that combine these technologies to provide a direct to consumer home insurance proposition that bypasses brokers and promises "zero paperwork and instant everything". It fulfills this promise by automating everything from the quote and underwriting process through to using computer vision in combination with machine learning to assess and settle insurance claims.
Vanteum recently worked with a large General Insurer (P&C) who has been experimenting with the use of the Computer Vision to assess the damage to vehicles involved in accidents. Images of the vehicle are taken and uploaded via the customer's smartphone and cost assessments of damage are made automatically if these are within a certain tolerance.

This enhances both the customer experience of making a claim as well as reduces the manual overheads in the claims management processes for the Insurer. Bearing in mind that claims and their management are one of the most expensive and critical aspects of the Insurance business, it is no wonder that such organisations are so excited about developments in Computer Vision / Machine Vision.

Capital Markets

There have been significant advances in the quality and availability of geospatial data and in the development of Computer Vision technologies. With these developments, it is possible to track activity on earth at both broad and granular levels, to an extent hasn't previously been possible. With machine vision technologies commercially available today, investors, economists, and governments can track activity such as tracking automotive activity in retail shopping centre car parks. Hedge funds and Private Equity firms use this data to get additional insights on things like retail patterns, global water reserves, world oil storage, etc.

Banking

As in Insurance, there are tremendous opportunities to revolutionise back office processes in Banking. Areas such as compliance, accounts payable, underwriting and branch networks all provide low hanging fruit. Within compliance alone, computer vision in combination with other technologies has the ability to transform Know Your Customer (KYC) processes. For example, there are a number of banks such as BBVA in Spain that now allow customers to open bank accounts via mobile phone with a selfie and video call.

These sorts of frictionless account opening processes are particularly powerful when combined with models such as Open Banking around the world.

Open Banking which has been mandated in Europe, UK and in Australia (and is soon to be in NZ, Mexico and Singapore) enables consumers to grant third parties (including competing banks) access to the valuable data that banks hold on them such as credit card spend data, loan repayment history, etc.

This rich and valuable data can then be used by other financial services institutions to provide tailored pricing on home loans, personal loans and other financial products by using Machine Learning in combination with existing credit models to assess repayment risk in far more accurate ways than banks traditionally have.

Overlaying the use of Computer Vision to assist the Know Your Customer check can enable lenders to offer a tailored rate on a personal loan, verify the customer's identity and then automate the account set up including initiating the draw down of funds all within seconds.

This enables lenders to operate with lower origination costs, provides more accurate credit scoring, a far smoother customer experience as well as a compelling customer acquisition strategy. Through our work with Fintechs and large Financial Services players, Vanteum have seen just how powerful collaborations in this space have been to not only unleash unparalled efficiency and customer experience but to provide tremendous growth and customer acquisition opportunities for incumbent banks and Fintech businesses alike.

Conclusion

It is clear that technologies such as Computer Vision are already having a big impact on many industries such Automotive and Transport as well as in the industries within the Financial Services ecosystem such as Insurance, Banking, Capital Markets, etc.

In Financial Services, the main benefits of computer vision are likely to be felt in delivering cost reductions through enhanced efficiency and customer experience. The biggest impact, however, will be when Computer vision is combined with other powerful and in some cases exponential technologies such as Machine Learning, Privacy Preserving Analytics and technology trends such and Open Banking.